Hot older man Tim Kelly has got his eye on his son's best buddy Daniel Bourne in this sizzling intergenerational fuck flick from Men at Play.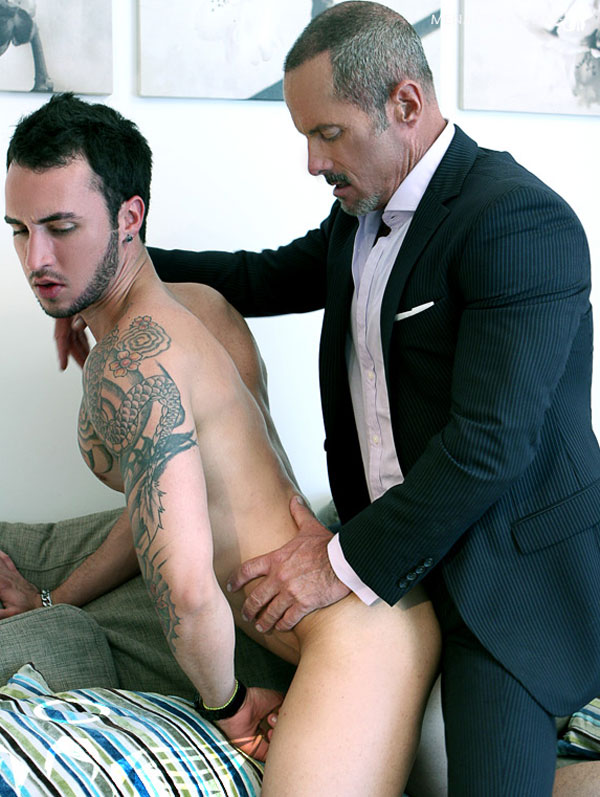 We've all been there. Young Daniel Bourne has got the hots for his best pal's dad and gets butterflies every time the bearded mature stud comes near him. And it looks like Daniel's actually going to get his wish. One day when he calls round to find his friend's gone out and Dad's home alone, one thing leads to another and Danny ends up sucking Daddy's dick.
But that's just the start. In no time at all, Mr Kelly has his boy's buddy bent over the couch – with his tie looped around the lad's throat like a bridled pony – and he's slamming his man meat into that sweet, tight boy hole.
Watch Daddy Love at Men at Play